More Than Just a Lubricant Supplier
As Australia's leading lubrication specialist company, we provide more than equipment and lubricants.
Lubrication Engineering is a one-stop shop for lubrication reliability. Our Circle of Reliability forms a basis in which we guide customers through a complete process that ultimately leads them to world best practice.
We will work closely with you to learn about your specific equipment and lubrication needs, and then help you create an effective lubrication reliability program that will provide equipment protection and enhanced profits.
We start with an onsite assessment of your lubrication program. A trained, local lubrication consultant will provide a detailed report highlighting good practices that should be replicated along with areas that are recommended for improvement. Such recommendations may come in the form of lubricant storage, dispensing and application methods, lubricants, usage amounts, and drain or lube intervals. In addition to LE's premium line of lubricants, your consultant can offer you several other best practice products and services – available through our lubrication reliability partners – to ensure the effectiveness of your lubrication program.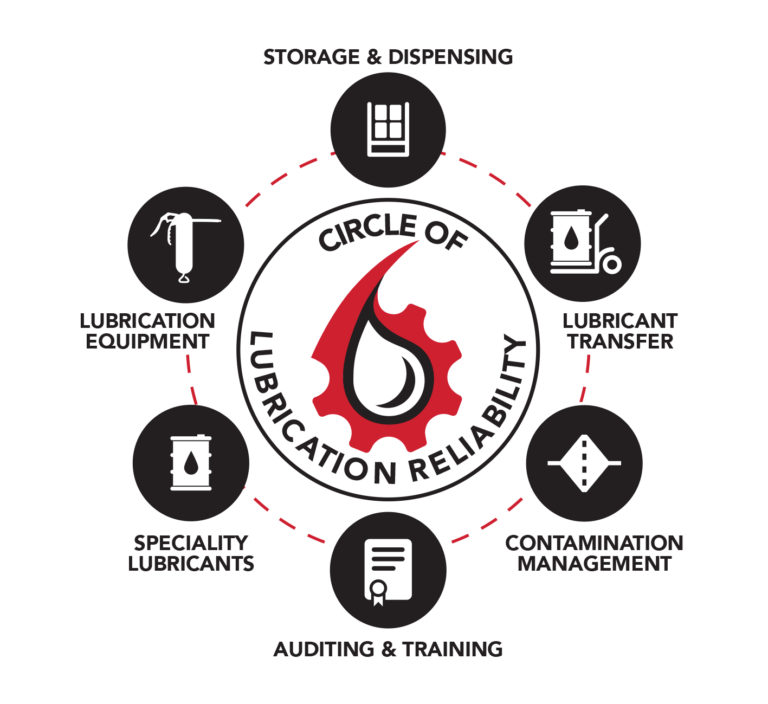 The Complete End to End Solution
Our team of expert consultants can assess and evaluate your operations current lubrication practices and recommend process improvements and the associated equipment.
To keep your lubrication equipment operating at optimum levels Lubrication Engineers can have an experienced team member visit your operations to inspect and service your equipment.
As every operation is unique, there is no "one size fits all" when it comes to lubrication systems. Lubrication Engineers have created custom lubrication systems for many clients.
Users will be empowered to improve lube storage, transfer / top ups, oil sampling, cleanliness management, reduce waste, improve environmental processes and increase reliability.
Lubrication Engineers do not just hire you equipment, we provide support and assistance to ensure you get the best possible results. Contact us today for more information