Verifies your Machinery is Greased Correctly.
Right Grease. Right Amount, Right Time.
Lubricate with Confidence
GreaseBoss is the first to market with a suite of tools that digitally transform the task of greasing Industrial equipment. GreaseBoss has made greasing safer, more reliable and more productive.
Leading the Digital Transformation of Greasing
GreaseBoss gives your people the right data to do their jobs effectively and eliminate the risk of incorrect greasing. The system is simple to use and can be easily retrofitted into existing industrial equipment and grease delivery systems.
How Does the GreaseBoss System Work?
API
The API enables you to take the powerful data inside GreaseBoss and build greater insights by combining it with other software. There are integrations with ERPs, data visualisation tools and predictive maintenance platforms to extract value from the data.
GreaseCloud
Accessible through any browser, the GreaseCloud is the central tool to compile grease schedules, manage grease consumption and adjust grease volumes
Head Unit
GreaseBoss quick fit GreaseTags can be quickly deployed to any grease point in your plant. The GreaseBoss head unit is retrofittable to both manual and automatic grease guns by simply replacing the grease hose. The combination of GreaseTags and the GreaseBoss head unit gives you full visibility over all aspects of your greasing at your plant.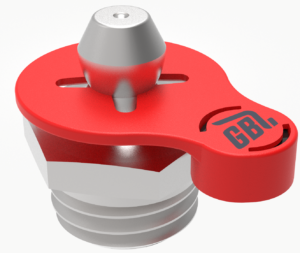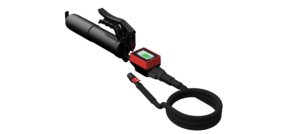 Grease Tag                                    Head Unit
EndPoint
For single and multi-point auto lubrication delivery systems, the GreaseBoss Endpoint measures and verifies the flow of grease as it enters the machine. You can be sure that your machines are greased with the Endpoint.